A WORLD OF SAFARI IN ONE COUNTRY ~ GORILLAS ~PRIMATE FIX ~ LOCAL CULTURES & TRADITIONS ~ ABUNDANT WILDLIFE ~ WATERFALLS & RAFTING
The Pearl of Africa...A country both soulful and heart pounding. Trek the endangered mountain gorillas in the wild as well as troupes of chimpanzees. With 13 national parks, four wildlife reserves, and 506 forest reserves, all with drastic diversity and encompassing abundant wildlife; Uganda used to be the prime safari destination of East Africa and has made a huge comeback as a stand-alone destination.
Best Suited to Which Type of Travelers:
Uganda is great for active travelers who want to go off-the beaten track to trek for gorillas, chimpanzees and golden monkeys, without breaking the bank, since permits are much less expensive in this country than in neighboring Rwanda. More than 50% of the world's remaining mountain gorillas and more than 5,000 chimpanzees (the second-largest population in the world), are here for you to trek to, observe and even participate in a habituation.

Plus those looking for additional excitement can raft at the source of the Nile, hike throughout the country; and with 1061 species including the rare shoebill stork, it's a mecca for birders. Lodges tend to less extravagant than in neighboring countries like Kenya,Rwanda & Tanzania, but there are a few chic exceptions.
[/vc_column][/vc_row]
We Recommend These Experiences:
• Hike the lush Bwindi Impenetrable Forest and and its close neighbor Mgahinga National Park for the ultimate thrill of gorilla trekking with your guide and local porters who assist with carrying your gear• Primate enthusiasts can add Kibale Forest, or beyond to Semliki to track chimpanzees; Or spot red colobus monkey, blues, red tails and grey-cheeked mangabey.
• Take in the diversity of the big game safaris with a large variety of plains game, rhino, predators and forest elephant with game drives and boat safaris in Queen Elizabeth National Park, Murchison Falls, Lake Mburo and Kidepo Valley; Plus spot tree climbing lions in Ishasha or Kidepo

• Bask in endless hiking opportunities throughout the country, such as Mount Elgon with one of the biggest calderas in the world.

• Immerse yourself in culture throughout the country from the urban bustle of Kampala to lush subsistence farming, tea and sugar plantations, as well as small villages full of friendly local people. And for a deeper dive to learn more about the traditional ways you can meet with Batwa, or in the culturally strong northern and eastern regions of the country where this is possible: you can visit with the Ik, Karamoja, Lorukul, and others.

• Travel for ten days to two weeks with your own professional guide and 4-wheel drive landrover to do an overland safari and experience the diversity of the whole country by road.

• Cruise on the world famous Nile River at Murchison Falls, or white water raft at the source of the Nile at Jinja. For a bigger adrenaline rush, kayak or bungee jump... 

•  Extend your time with the gorillas or chimps by assisting the rangers with an in-depth habituation experience!
Activities In Uganda... Not to Be Missed: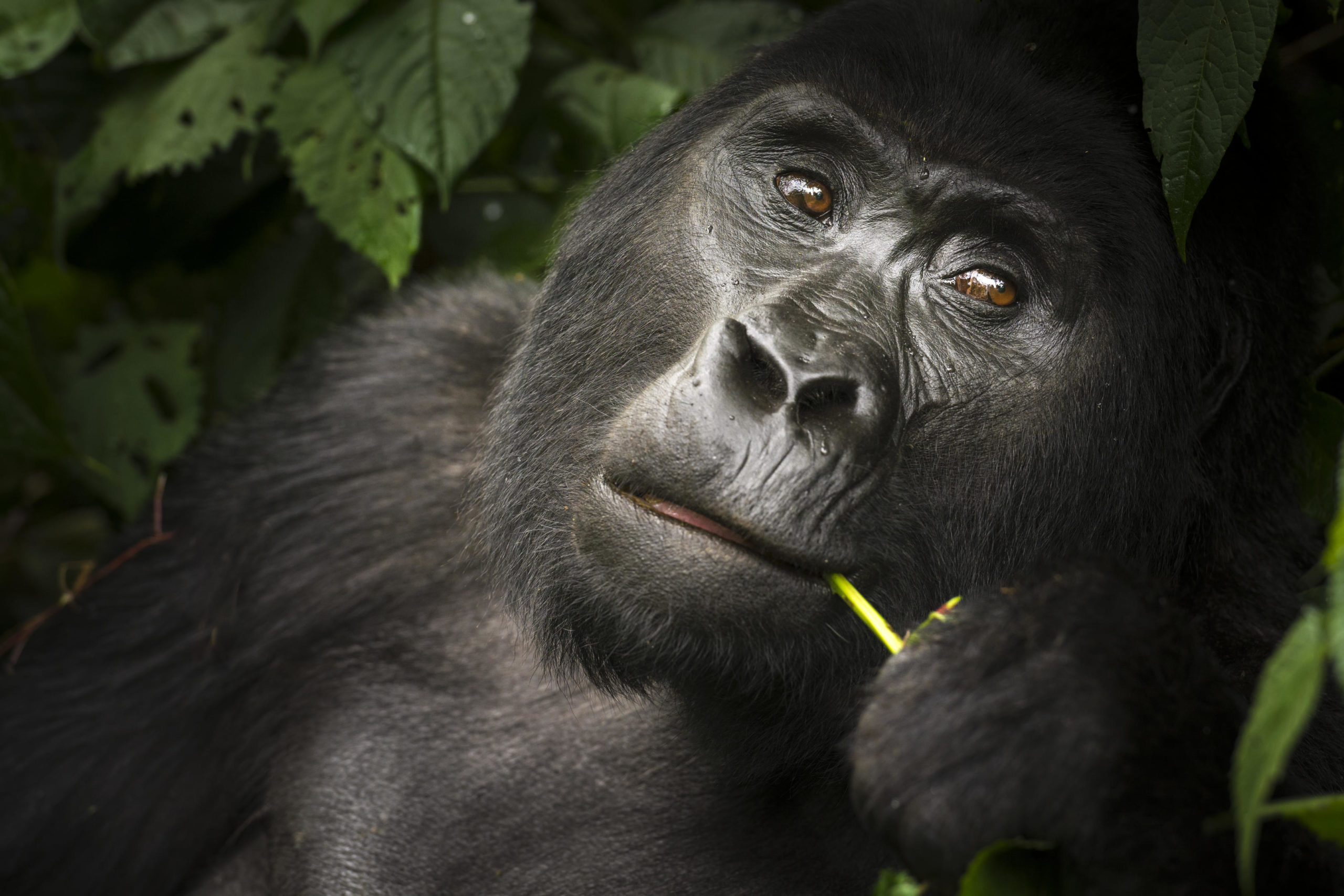 Trekking gorillas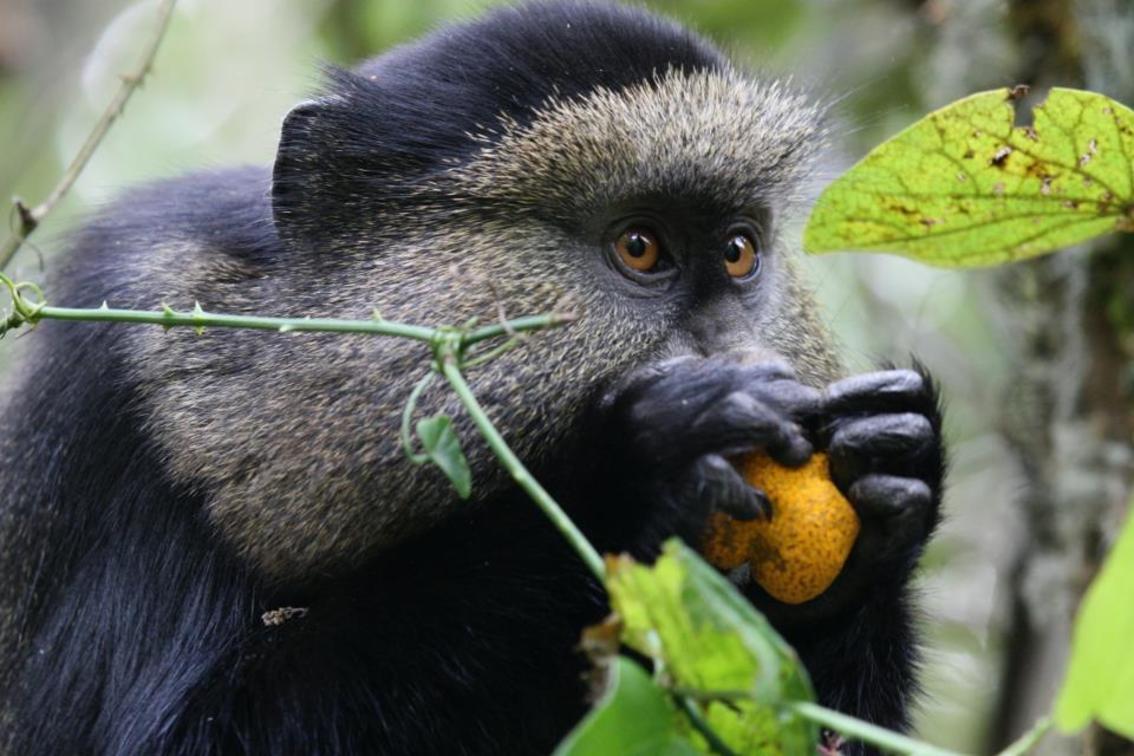 Trekking Golden Monkeys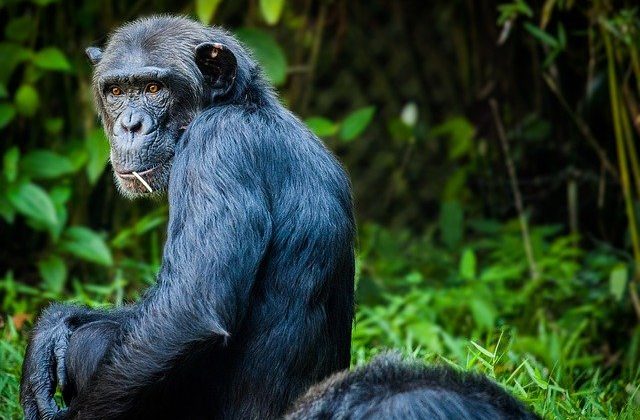 Trekking Chimps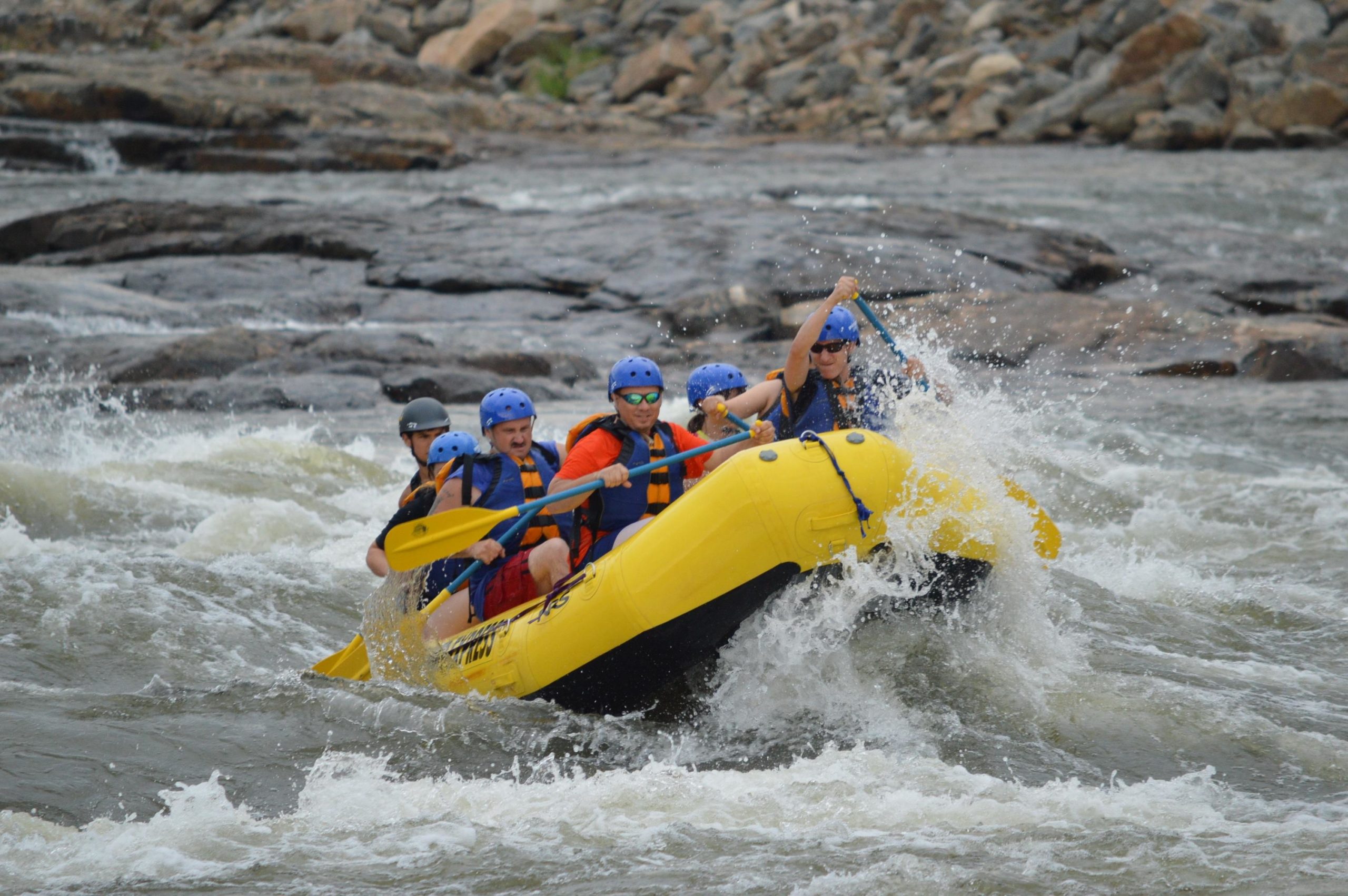 White Water Rafting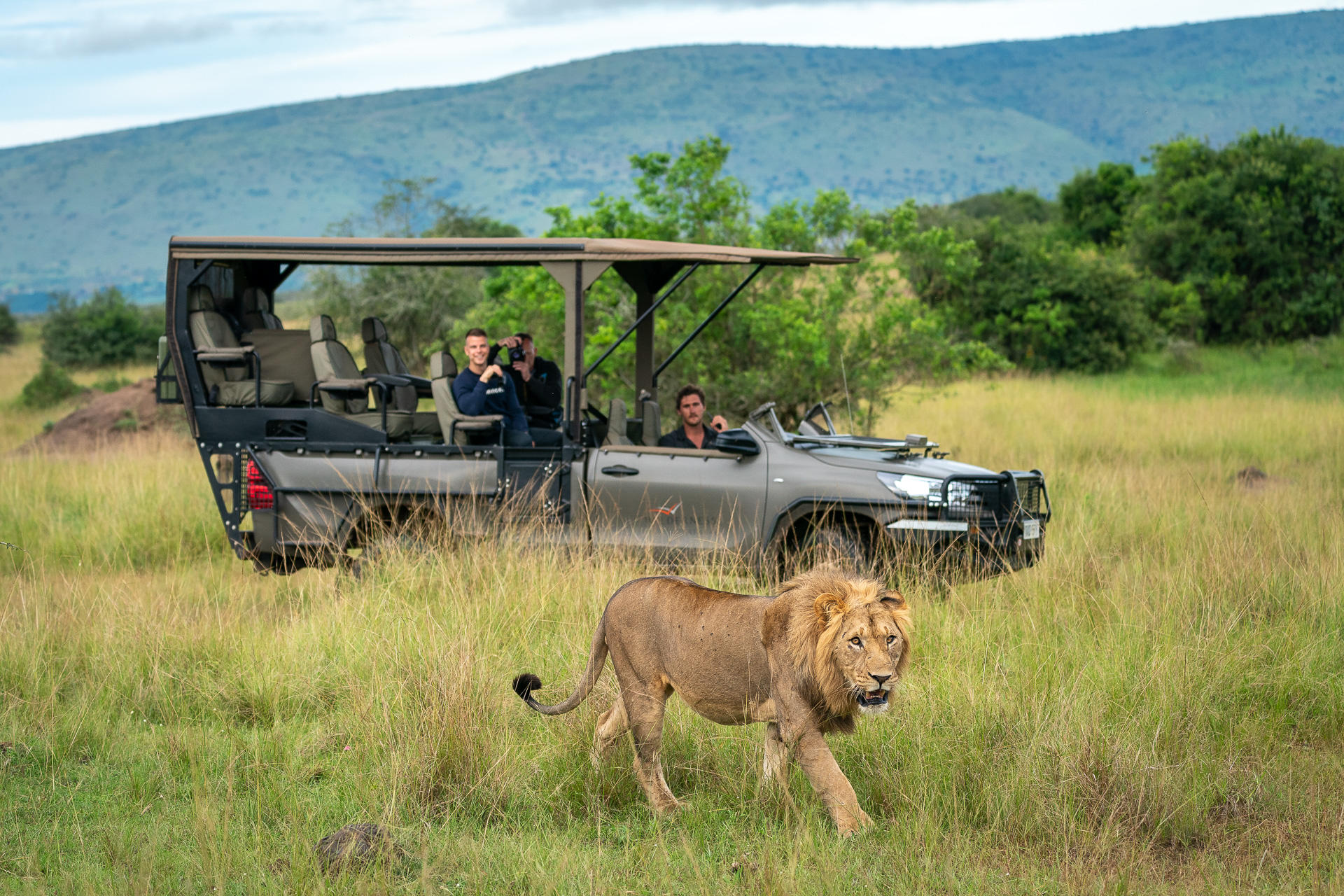 Game Drives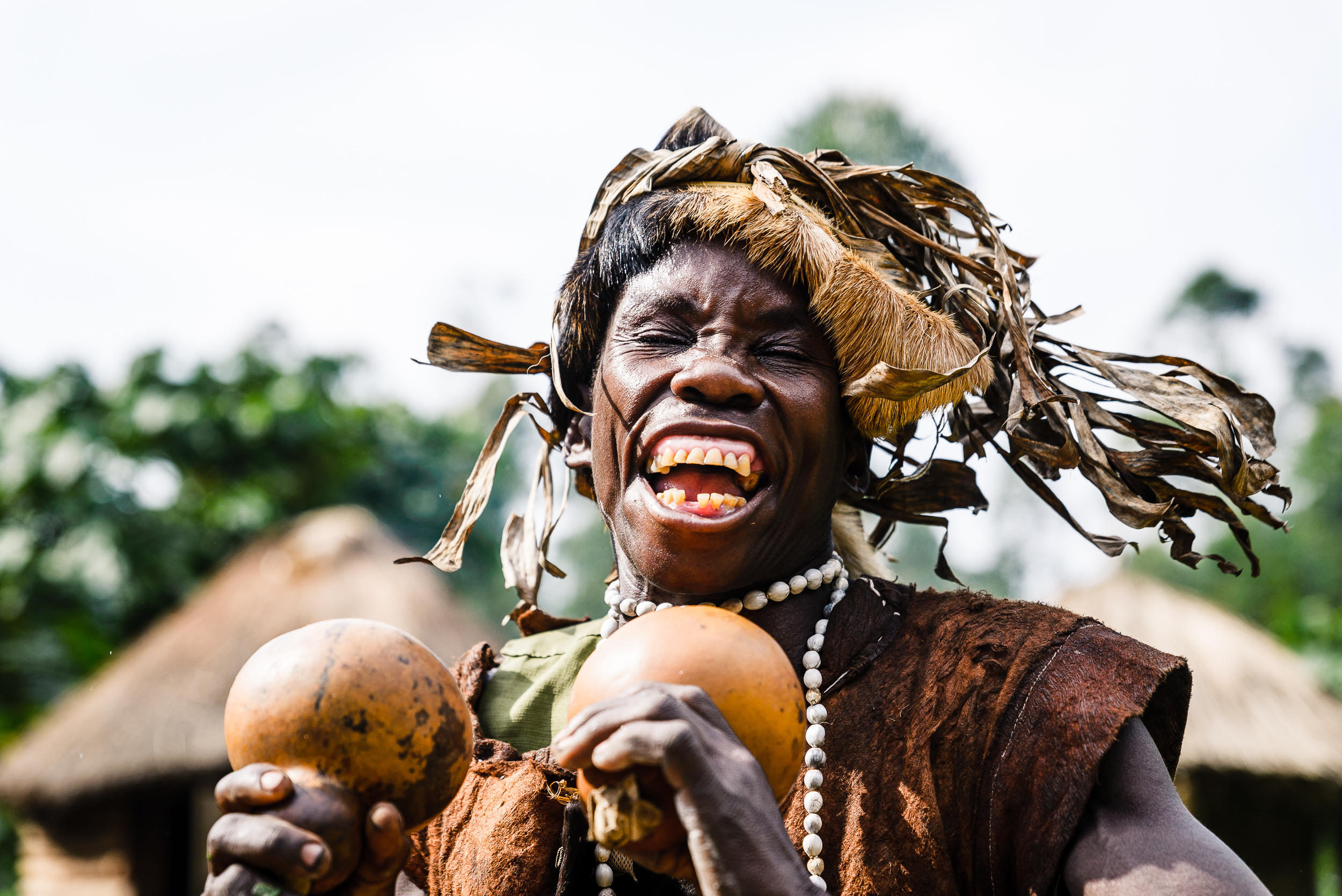 Community & Cultural Visits
Our experienced team has personally visited Uganda, trekked chimps & gorillas, and hiked Murchison Falls and can guide you in planning a spellbinding custom adventure…….
 On my last last trip to Uganda, I tracked wild chimpanzees and mountain gorillas. It's endlessly fascinating to watch (and hear!) the boisterous chimps, swinging and screeching through the treetops on a continuous loop, compared to the stillness of the mountain gorillas, nestled peacefully in their nests on the rain forest floor.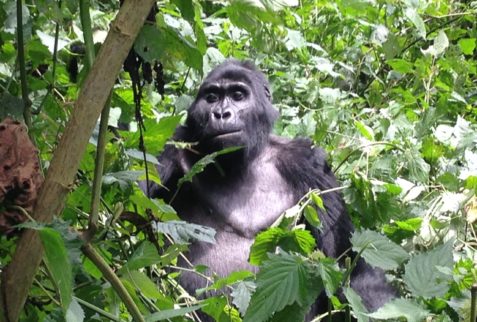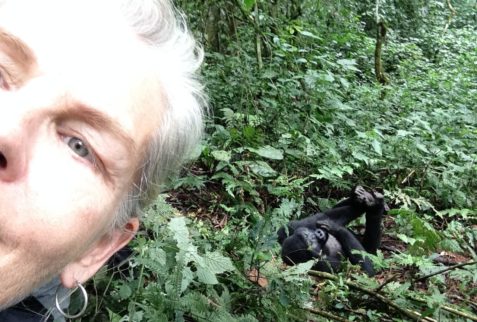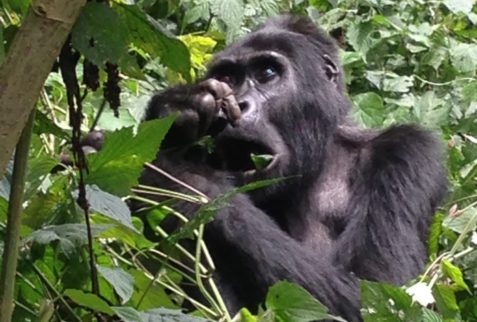 In The Know:
Best Time To Visit
JAN +++ FEB +++ MAR ++ APR + MAY + JUN +++ JUL +++ AUG +++ SEP +++ OCT ++ NOV++ DEC ++
+++ = June, July, August, September plus January & February
The dry season is one of the best times to visit Rwanda, though some rainfall is still to be expected. It is particularly good for wildlife spotting as there is less vegetation to obstruct your view.
++ = October, November, December
Short rains can be expected, typically falling at night or briefly during the day.
++ = March
Long rains can begin in the latter half of this month; parks are lush and green and animals give birth to their young. It's also an excellent time to spot migratory birds.
+ = April & May
Long rains are common and wetter road conditions make these more challenging months than most to visit.
Getting Around:
Small aircraft, overland safari vehicle, and helicopter
Pairs well with:
Tanzania, Rwanda, Kenya
Fun Fact:
Uganda is one of only three countries in the world where the endangered mountain gorilla may be found in the wild. (Rwanda and the Democratic Republic of Congo are the other two.) In addition, Uganda is home to more than 5000 wild chimpanzees and the Kazinga Channel, in Queen Elizabeth National Park, has the largest population of hippo on the planet
Sample Journey:
Think of It as Inspiration... A Starting Point... Then We Tweak & Customize to Your Preference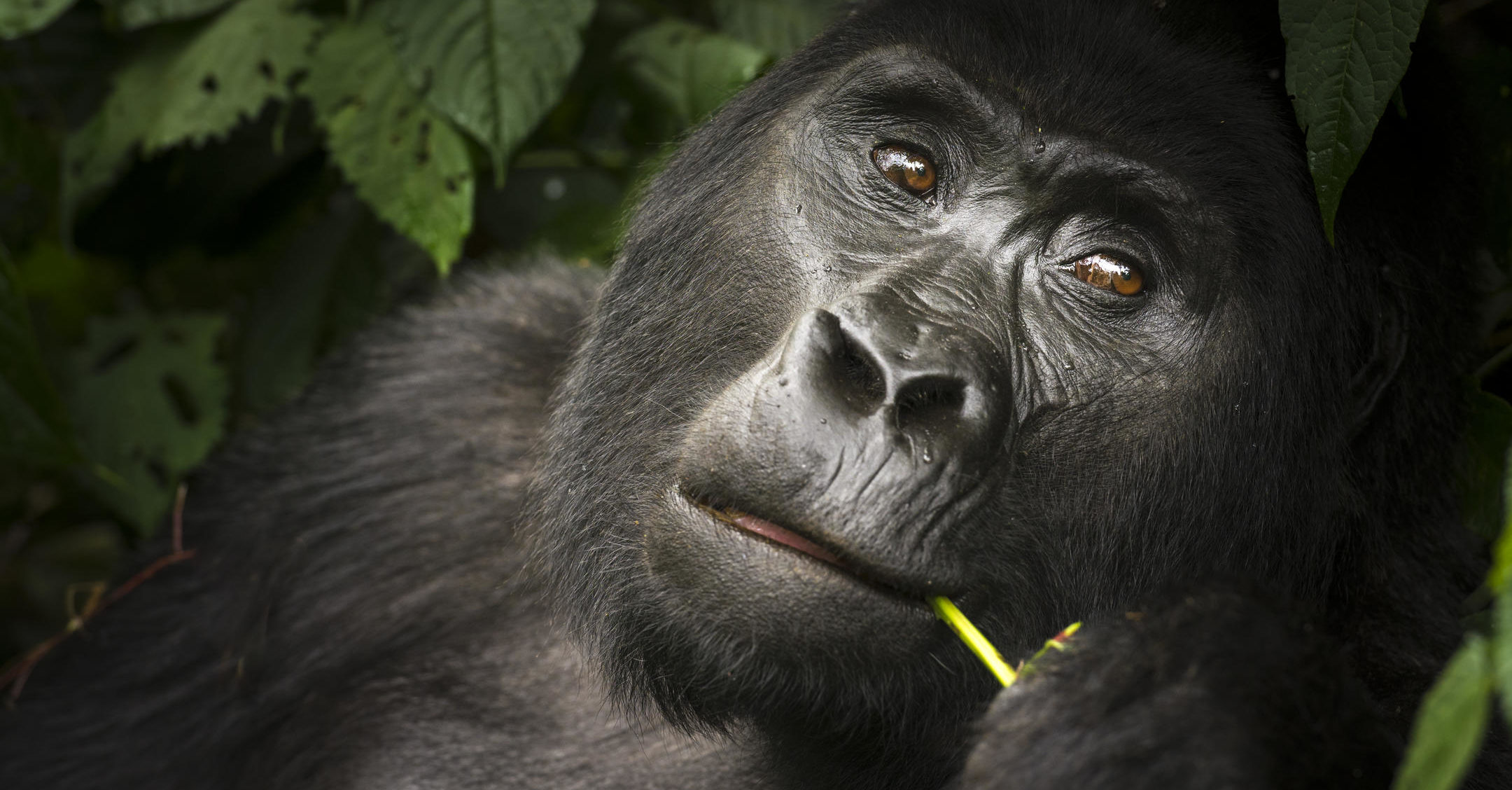 This safari explores some of the most fascinating regions of Uganda and Rwanda, plus gorilla trekking in both countries. Your time…