It is widely agreed a wildlife safari in Africa is beyond compare, but did you know Africa is also home to some of the world's most beautiful islands and coastlands?
Combining a traditional safari with a beach holiday is an inspired way to enrich your experience, whether you're planning a honeymoon, a family vacation or something in between. Add in fascinating culture and voila: Bush & Beach!
Who Should Consider Bush & Beach?
Honeymooners and couples naturally gravitate toward the romance of a wildlife safari coupled with an exotic beach.  But families also appreciate a few days on the sand, where kids and parents alike can enjoy water-based activities, warm tropical breezes and the relaxed pace of "island life", particularly after the glorious but often busy experience of safari.   Keep in mind, some travelers opt to begin their trip at the beach as a way to recharge after the long flight to Africa; all the better to prepare for the wildlife adventure ahead!
CLICK ANY PHOTO TO ENLARGE
South Africa: Coastlands Extraordinaire
South Africa's breathtaking 1865 miles of coastline — where the Atlantic and Indian oceans meet — is as varied as it is beautiful.  From picture-perfect stretches of sand to scenic fishing villages, or winding cliffside drives overlooking rugged beaches to coastal wine trails.  And activities abound at the coast:  choose a cage dive with great white sharks or be charmed by African penguins and massive colonies of Cape seals.  Explore deserted beach caves or sip champagne during a romantic seaside picnic…South Africa's coastline truly has it all.
East Africa: Coast & Islands
East Africa has some of the most beautiful beaches in the world:  Diani, on the Kenyan coast, is a miles-long stretch of powdery white sand, while the beaches of Zanzibar and the many islands just off the Tanzanian mainland, such as Pemba and Mafia, offer great snorkeling and terrific barefoot luxury accommodations to complement your safari.  Dramatic tidal activity on Zanzibar also makes for some dramatic shifts in scenery – the beach you strolled in the morning can be completely submerged in the evening!  
Islands: Idyllic-White Sand
If you're looking for sugar-white sand and lush tropical forests, look no further than the Seychelles.  This archipelago of impossibly beautiful islands is perfect for a pre or post-safari extension, or even a self-contained trip.  Mauritius is another great choice, particularly if you're interested in combining a bit of golf with your beach activities!  Mozambique offers gorgeous beaches and cultural interest – its proximity to South Africa makes it a particularly great choice for a bush and beach holiday.  For more off-the-beaten path options, there's Madagascar, where one can go for the lemurs and stay for the beauty of Anjajavy's white beaches or the luxury of Miavana, a splurgy resort that is as exotic as it is elegant.  Not to be forgotten is the more far-flung destination of Sao Tome & Principe, where West Africa meets European chic and the rainforest meets the turquoise sea.
.
Lakes: An Atypical Beach Option
Where can one track wild chimpanzees in the morning. sunbathe on white sand in the afternoon and snorkel in pristine waters in the early evening?  You can do all that and more at Tanzania's Lake Tanganyika.  And that's just one of the Africa's magnificent lakes.
Most think of an ocean when considering a beach holiday, but in Africa, some of the most spectacular beach holidays take place on the shores of one of the African Great Lakes.   These include Lake Victoria, Lake Malawi, and Lake Tanganyika, all three of which combine beautifully with a wildlife safari while offering traditional and unique beach activities.
Sample Journeys for Seekers of Beach & Bush:
Think of them as Inspirations... Starting Points... Then We Tweak and Customize to Your Preference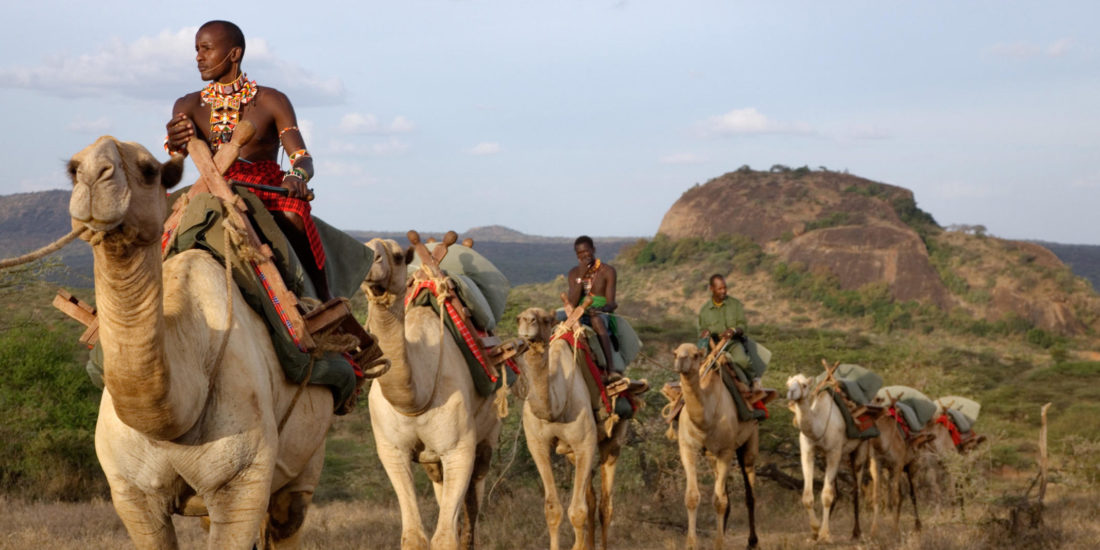 A Kenya adventure perfect for a family or a honeymoon , you'll visit Laikipia, the…